At any given time, I have a rotation of about three outfits. Don't get me wrong, I own approximately a gazillion articles of clothing, but I don't wear them. Many of them have never even seen the light of day.
Mostly because when I go to clothes shopping, I look in the dressing room mirror and think, "HOLY SHIT. I LOOK INCREDIBLE! Work it. Dance it. Move it. Yep, I'm definitely the best looking person this dressing room has ever seen."
And then the next day, I try on the same outfit and I'm like, "WHAT THE HELL HAPPENED? Something has definitely changed between yesterday and today. Maybe if I just add a belt or a scarf or something. Maybe a sweater? I HAVE TO MAKE THIS WORK."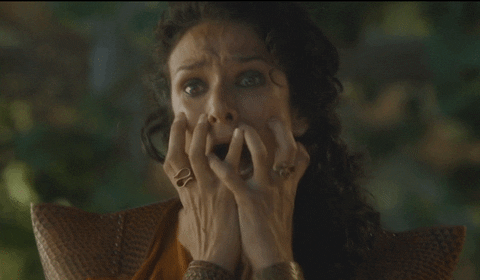 NOPE. STILL TERRIBLE.
This is probably why I have a clothes mountain. 
I'm going to need all clothing stores to replace their fancy mirrors with the mirrors of reality. Until then, please enjoy all three of my outfits. Don't worry, I washed it since the last time you saw me wearing the exact same thing. Maybe.